Incl. Lodging + Transportation + Tickets + Sightseeing + Free Points !!
Front Row, Panoramic-view Seating Guaranteed!
And stay at the all-famous Ofunato Onsen !!
An all-inclusive plan to enjoy the spring-filled Sanriku, Ofunato and Rikuzentakata .
Enjoy the excitement through our panoramic experience!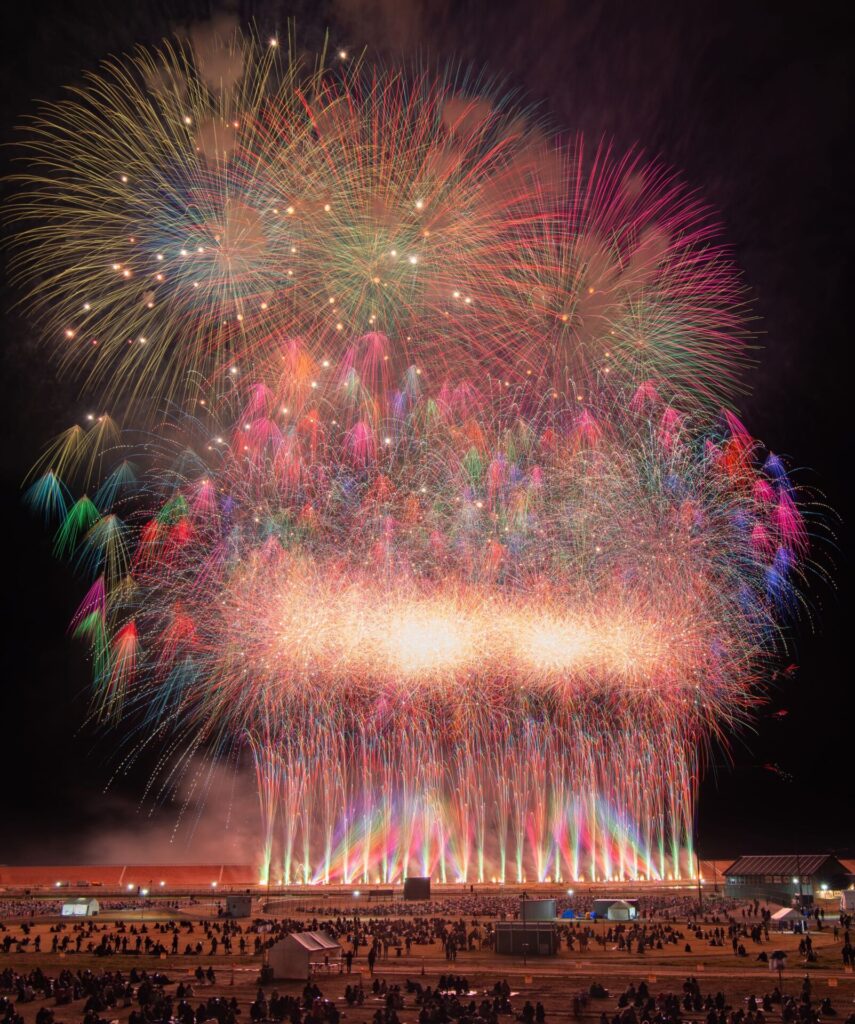 Date:  4/30(Sun) – 5/1(Mon)
Pricing:  53,740 ~ 55,550 JPY
Lodging:   Ofunato Onsen
Iwate Prefecture, Ofunato City, Ofunato Town, Marumori 29-1 Post code022-0002
Destination:   Iwate Prefecture, Ofunato City and Rikuzentakata City
Tour availability:   20 spots in total Tour may be canceled with less than 3 participants in total .
Meals Includ.:   Luxury Dinner Bento and Breakfast. Accommodation for Vegetarians are available .
Tour Escourt will guide throughout the tour.
Programs included within the Tour
◇ Sanriku Fireworks Festival 2023 Tickets (Front Row Panoramic Single Seat)
◇ Transportation to and from the Lodge and Festival
◇ Ocean-side view rooms at the Ofunato Onsen (one night, and breakfast)
◇ Luxury Dinner Bento made with local specialties (provided at the festival)
◇ "Koishihama Picnic Cruising" Tasting of freshly caught local branded Scallops!
◇ 3000 yen worth of "Ofunato Sanpo" phone app points! Can be used to buy souvenirs in specific stores during the tour!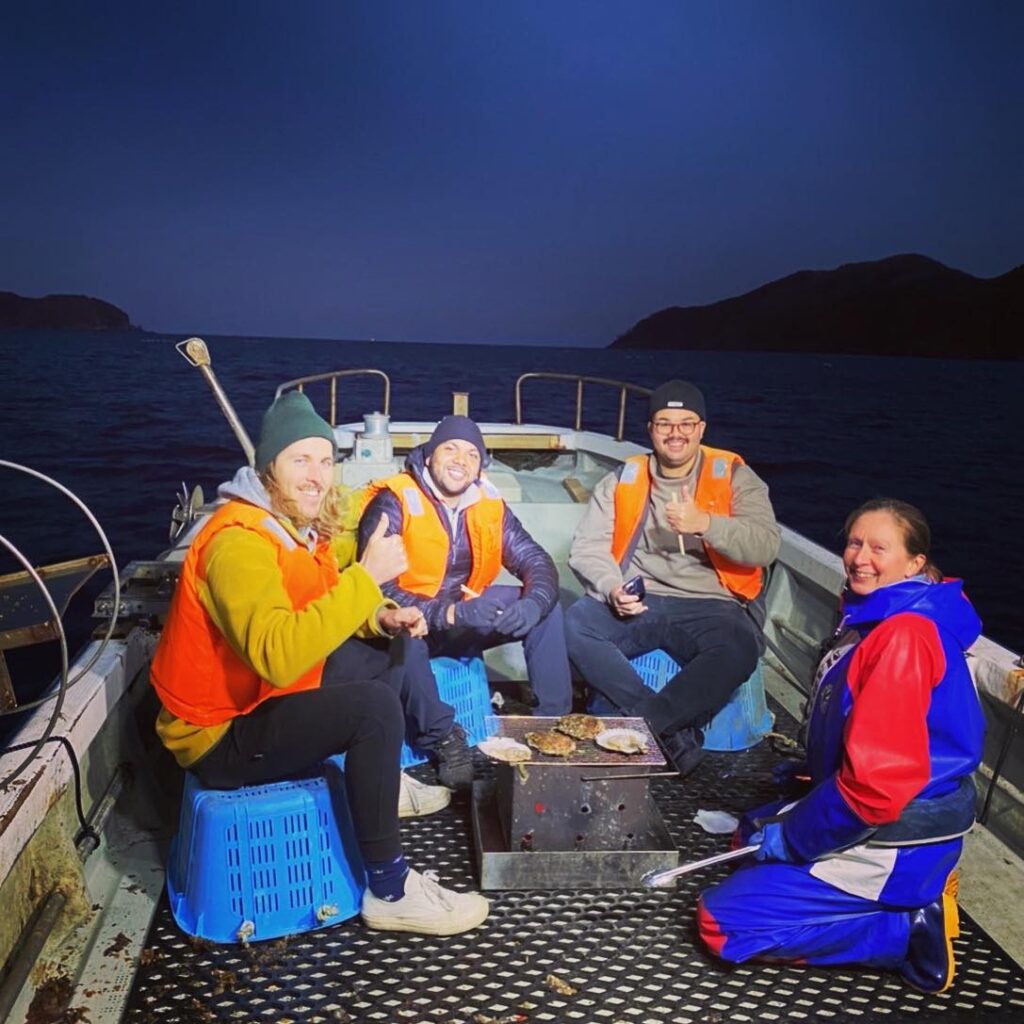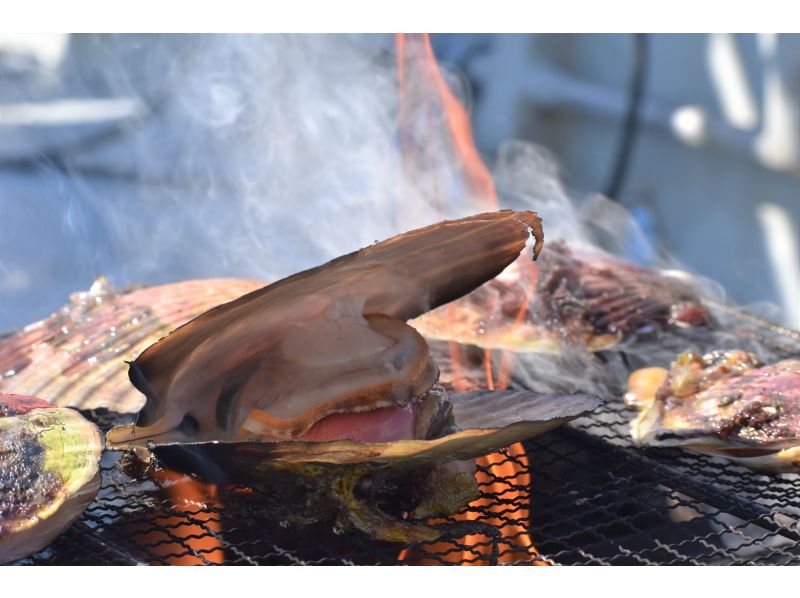 Tour Itinerary
Day 1, April 30th (Sun)
*Kindly complete check-in and gather at the lobby 10mins in advance.
16:00 Depart Ofunato Onsen (Direct bus to festival)
16:30 Arrive to festival venue (Luxury Bento will be provided here)
Enjoy attractions, music stages, food stands, etc. until the start of Fireworks.
19:00 Sanriku Fireworks Festival 2023 Begin!! (Front Row Panoramic-View Seats!)
20:45 Fireworks Finish
21:00 Depart Venue
21:30 Arrive to Ofunato Onsen
Transportation to Kyassen Ofunato Area (Food Village for Restaurants, Bars, etc.)
*Time may change depending on weather and road conditions.
Day 2, May 1st (Mon)
10:00 After check-out, depart Ofunato Onsen (There will be not be any tour bus, kindly travel individually)
10:45 Meet up at Koishihama Fishing Port in Sanriku Town, Ryori. (Parking space available)
11:00 Koishihama Cruising & Koishihama Scallop Tasting – Enjoy cruising on the boat while tasting freshly caught Scallop Sashimi as well as grilled scallops.
12:30 Cruising Tour Finish
12:45 Visit and stroll around Sanriku Railway's powerspot, Koishihama Station. Offer wish written Scallop Shells to the shrine for your wish to come true, or ring the bell of hapiness to have your love relationship fulfilled, or take pictures of the pink mail post!
13:00 Tour will end here!
The tour coordinator will guide you back to Ofunato, if necessary.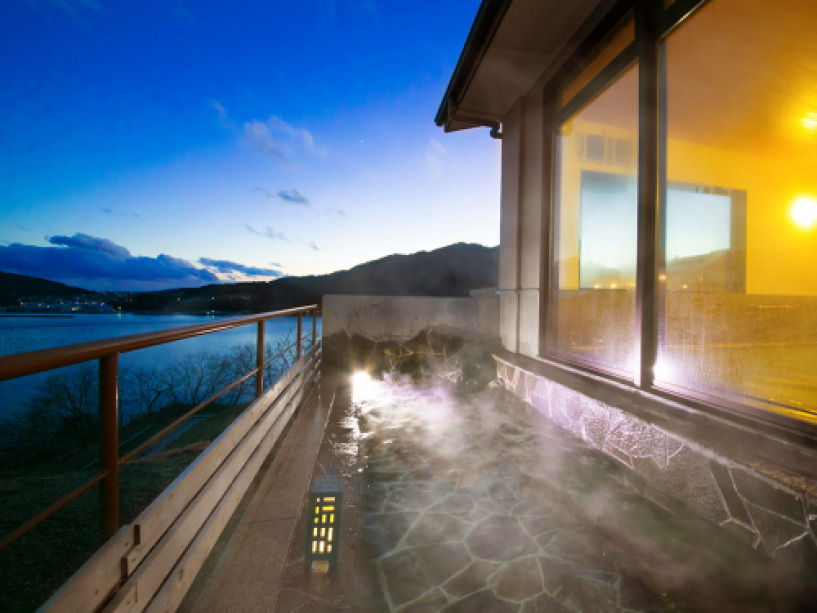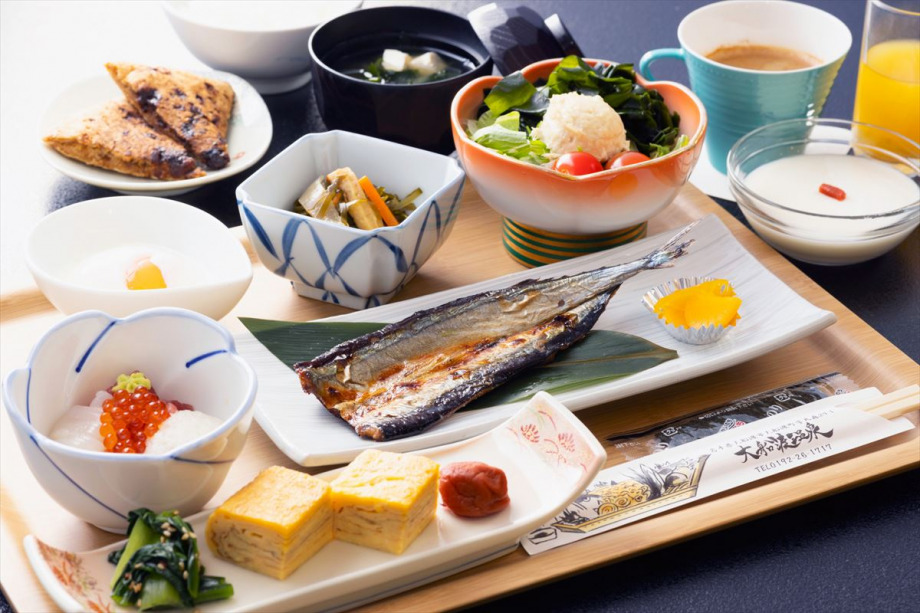 "About Ofunato Sanpo Phone App"
Ofunato Sanpo is a phone app managed by Ofunato City Regional Strategy Team to help circulate points and services within the region.
Points obtained can only be used in specific stores.
In order to obtain or use points please kindly download the app beforehand.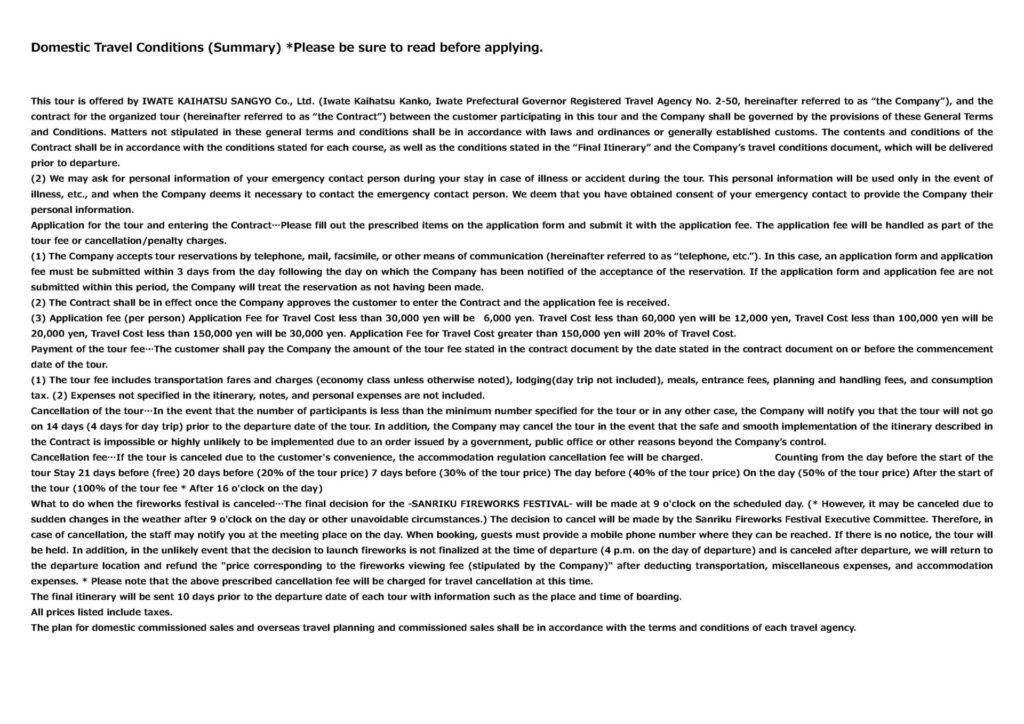 Details
Tour title
SANRIKU FIREWORKS FESTIVAL 2023
Destination
Destination: Iwate Prefecture, Ofunato City and Rikuzentakata City
Date
Date: 4/30(Sun) - 5/1(Mon)
Pricing
Pricing: 53,740 ~ 55,500 JPY
Minimum number of participants
3 people
Number of Applicants
20 people
Dietary conditions
Day 1: Morning × Lunch: × Evening: ○ (boxed lunch) Day 2: Morning ○ (Hotel breakfast) Lunch: × Evening: × * Snacks will be available on the activity on the second day .
Tour conductor
Accompanied from the liner bus on Day 1 Day 2 sightseeing experience . From the site, after the end, lead to the commercial complex "kyassen Ofunato" 〈2 people〉
Bus Agency
GOISHI KANKO Co., Ltd. (or of samilar service quality)
Planning Cooperation
Sanriku Fireworks Festival Executive Committee, FIREWORKS Co., Ltd., Ofunato Onsen (Kairakuso Co., Ltd.)
Tour Coordinator:
IWATE KAIHATSU SANGYO Co., Ltd. (Iwate Kaihatsu Kanko) Member of JATA/ANTA, Iwate Prefectural Governor Registered Travel Agency No. 2-50 Iwate Prefecture, Ofunato City, Sakari Town, Machi 8-19 TEL: 0192-27-1111
General Manager of Tour
Yoshiteru Sanjo
Contact for inquiries
Iwate Development Industry Co., Ltd. TEL: 0192-27-1114 (Open 10:00~17:30 on weekdays except weekends and holidays) E-mail address: ikk-gr@iwt-kaihatusangyo.co.jp